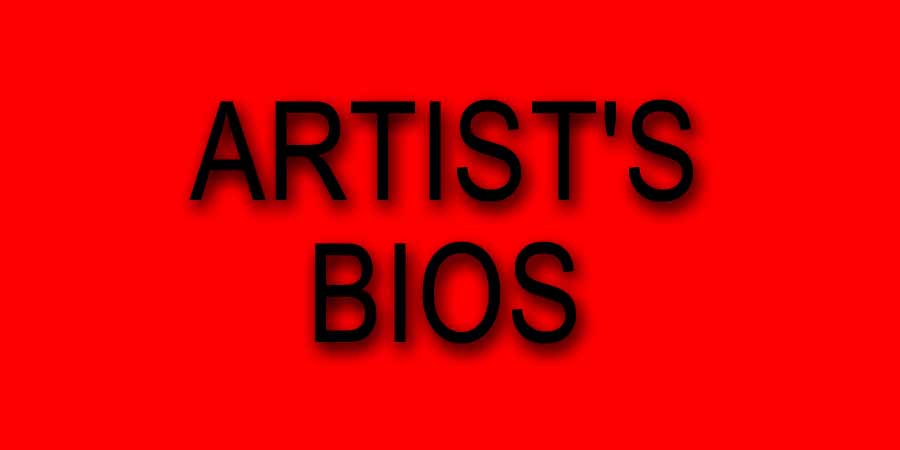 Carlos Aguilar - Set Designer
Carlos is a graduate from San Francisco State University's Theatre Arts Department where he received his bachelor's degree. Coming from a background in visuals from retail merchandising, he made the transition to studying set design and scenic art only three years ago. During his studies he received four awards for his set designs from the Kennedy Center's American College Theatre Festival for the University's productions of a One Act Festival and Les Liaisons Dangerueses. Other design and paint credits include 3F 4F (Magic Theatre) [Scenic Charge Artist], Assassins (SFSU) [Asst. Designer/Scenic Artist], Magic Flute (SFSU) [Scenic Artist], Street Scene (SFSU) [Scenic Artist]. He plans for further studies in Scenic Arts in the following years to obtain a M.F.A.
Laura Davis - Director, Janice
Laura is a founding member and the artistic director of Pullover Productions. This is her second directing opportunity with the company, the first being last year's Fringe Festival hit The Thrilling Adventures of Elvis in Space. Other directing credits include The Breakfast Club, The Insanity of Mary Girard, For Whom the Southern Belle Tolls and Cabaret. Some of her stage management credits include No Exit and Macbeth (both with The Cutting Ball Theatre), as well as Oleana & The House of Bernarda Alba. She holds a B.A. from the University of Arkansas.

Lesley Espenship - Betsy
Lesley is living out her dreams in San Francisco amid the idyllic haze of
snow globe dust, saw playing, cat obsession and recycling. She is pleased to be making her stage debut in Motel Cowboy and looks forward to further voyages into the heart thumping world of theater.

Paul Gerrior - Francis, Pike
A transplant from Boston, some thirty-plus years ago, acting provides Paul with a creative pastime and a challenging outlet. Among these challenges are Cutting Ball's As You Like It, Roberto Zucco for the San Francisco Fringe Festival, Hedda Gabler and a film version of The Seagull.
Andrea Green - Helen
This is Andrea's second project with Pullover Productions. She starred as
Elvis' mama, as well as other roles in The Thrilling Adventures of Elvis
in Space. She also performed several roles in The Daily Decline of Dick
and Jane, directed by John Hamilton. Andrea received her M.A. in Teaching from the University of San Francisco. She enjoys directing theatrical projects with her elementary students.

John Hamilton - Playwright
John was co-founder and artistic director ofthe multi-cultural theatre company Brown Bread Productions and is currently playwright-in-residence with Pullover Productions. Over the past ten years he has served as playwright, producer, technical director, director and sound designer on various San Francisco stage productions including his collection of short plays Altitudinis (Brown Bread Productions) and The Daily Decline of Dick and Jane (Storytime Productions), a collaboration with Jeremy Jorgenson. Most recently, his film Saloon Song garnered an "Honorable Mention" at the Berkeley Video & Film Festival. He is currently at work on Bartholomew Binns & Bastard Hank Phelan, the second in a series of plays about the American West. John received his B.A. in creative writing from Florida State University and his M.A. in American studies from the University of South Florida.
Jeremy Jorgenson - Jayotis
Jeremy received his Bachelor of Arts degree in playwriting at San Francisco State University and is a founding member of Pullover Productions. His latest work, The Thrilling Adventures of Elvis in Space, appeared at the 2004 San Francisco Fringe Festival. He was also a collaborative writer for In Light of Recent Events, which appeared at the Marsh (San Francisco) in 2002. As an actor, Jeremy trained at the American Academy of Dramatic Arts (West) and has performed in Woody Allen's God: A Play at the Edinburgh International Theatre Festival. He has also worked as a dramaturge for Word for Word (San Francisco). His newest play, The Foreskin of Christ: A Musical, will be performed December 2005.
Danny Krueger - Hotel Clerk, Danny
Danny Krueger graduated from San Francisco State University in 2004 with degrees in English Literature and Theatre Arts. Immediately after
graduation, he put his degrees to use and became a bartender for several
months before attempting to delve into the Bay Area theatre scene. He made his San Francisco stage debut in March of 2005 in The Cutting Ball Theatre's six actor version of Macbeth. Motel Cowboy is his first performance with Pull Over Productions. Previous roles include Eugene Jerome in Brighton Beach Memoirs at Cuesta College, Sebastian in Twelfth Night with the Central Coast Shakepseare Festival, and Alan Strang in Equus at Cal Poly San Luis Obispo, where he was also a member of the improv comedy troupe Smile and Nod for several seasons.
Lauren McCullough - Lighting Designer
Lauren will be receiving her BA from San Francisco State University's Theater Arts Department in the fall of 2005. Working in a flower shop to support herself through school, she realized that she loved working with color, texture, and space, and decided to emphasize in lighting design. She recently received the Region VIII Design Award from the Kennedy Center's American College Theatre Festival for her design of Les Liaisons Dangereuses, as well as the Meritorious Award for her design of Assassins. Other SFSU credits include The Magic Flute, My Reality Is Not the Only One, Angels in America: Perestroika, Copenhagen, and The Man With the Flower in His Mouth.
Casey McGrath - Dee
Casey's theatrical credits include musicals like Kiss Me Kate, West Side Story and Nine with various Bay Area theater groups, but she's been absent from the stage while working on her Master's in Cultural Criticism at San Francisco State. With her thesis - a study of neo-noir literature, film and television - nearly complete, Casey looks forward to devoting more time to her other favorite trifecta: singing, dancing and acting.
Robert McPhee - Stage Manager
Robert comes to Pullover Productions after having worked on the Cutting Ball Theatre's production of Macbeth and SFSU's production of The Magic Flute. Other stage management credits include: AvantgardARAMA and No Exit (The Cutting Ball Theatre); Bye, Bye Birdie, Into the Woods, The Solid Gold Cadillac and Moon Over Buffalo (Summer Repertory Theatre in Santa Rosa); Brigadoon, Behind the Masks, All in the Timing, Crimes of the Heart, Tartuffe, The Tempest and All My Sons (Mendocino College); 'Twas the Night After Christmas, Side by Side by Sondheim, Macbeth, Gross Indencency and 42nd Street (Ukiah Players Theatre). He holds an Associate of Arts in Theatre from Mendocino College; and is currently pursuing a B. A. in Technical Theatre and Design at San Francisco State University.
Micaela Neus - Sound Designer
Micaela Neus hails from the mountains, drawn down to the bay by the
siren's call of theater. She took a degree in theater from U.C. Santa
Barbara with an emphasis in playwrighting and recently completed a
season as sound design intern at the American Conservatory Theater.
Motel Cowboy has a place of fame as her first production in San
Francisco.

Jennifer Stuckert - Sladjana
Jennifer received her B.F.A. in acting from New York University and her M.A. in counseling psychology, with a concentration in drama therapy, from the California Institute of Integral Studies. Recent Bay Area works include the short film Valentine's Day Special, I'd Kill for a Parking Space at the Shelton Theatre and Taming the Wolf, an autobiographical one-woman show that she performed at various venues in the Bay Area, including the Off-Market Studio and Live Oak Theater in Berkeley.
Damon Todd - Will, Ray
After a six-year hiatus from acting, Damon is excited to make his return
to the stage in Motel Cowboy. When not on stage, Damon's interests
include attempts at accurately simulating the extraction and transport
of highly charged, space-charge dominated ion beams from superconducting electron cyclotron resonance ion sources. And croquet.

Jordan Winer - Hank
Jordan acted in Orestes, Bake Sale, and other plays with Kenn Watt's Award Winning Fifth Floor Company, as well as in their film The Remoteness of the Goal. He directed The Miser, The Seagull, and Tartuffe at Theatre in the Open in Newburyport, Mass. He operated the chainsaw in John O'Keefe's Jesus Boy at Intersection. He is the Drama teacher at Berkeley High School where he's directed Guys and Dolls, Cabaret, and the world premiere of Man in the Musical, among other shows. Winer also co-founded Theatre Espresso, an interactive educational theatre company that still tours throughout the Northeast. He graduated from Harvard University Magna Cum Laude in the Humanities. He is currently struggling with an addiction to golf, which he will chronicle in his possibly upcoming solo show Golf Has Ruined My Life. He will soon break 100.